Who we are…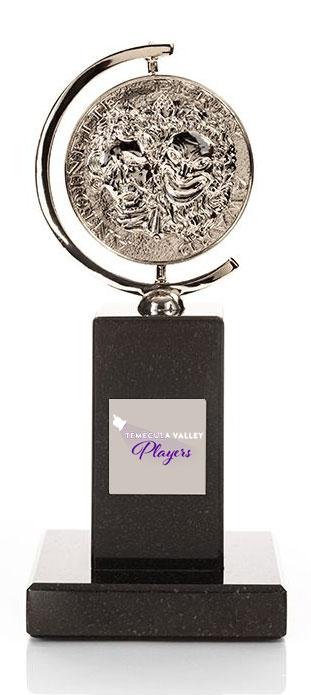 The Mission of the Temecula Valley Players is to entertain, enrich, and educate our community and surrounding communities, especially our youth, through exceptional theatrical performance, education and appreciation for and of the arts in theatre.
The Temecula Valley Players have been entertaining the Temecula Valley for over 40 years. TVP has been a resident theater company at the Old Town Temecula Community Theater since it opened in 2005.
TVP presents award-winning productions every season with shows like: In the Heights, All Shook Up, Hairspray, Mamma Mia, A Christmas Carol, and Annie. The Temecula Valley Players continue to strive for that same excellence with each and every show and we thank all of you who support our productions by participating in them, attending them, and spreading the word of your enjoyment!
Over the last 40 seasons, Temecula Valley Players has earned much critical acclaim with several Inland Theatre League nominations & winners. As an example, our 2018-2019 season garnered 24 ITL Nominations and 16 Awards while our most recent full 2019-2020 season achieved 19 Awards out of 26 Nominations. The Temecula Valley and surrounding regions and counties are filled with wonderfully talented and diverse entertainers, directors, designers and importantly friends that love going to see live shows, just like you. As we exit out of one of the worst years in modern history, we will pay tribute to you, our loyal patrons and future patrons, with providing you a fantastic season of shows that will make you laugh and cry and reflect. Welcome to the Re-Launch of Temecula Valley Players.
2023-2024 Preview Announcement
Upcoming Auditions Announcement on our Auditions Section